Some days, I find myself craving the type of meal that takes five hours and three trips to the grocery store to prepare. Other days, all I can think about is a deliciously juicy burger. I'm sure you can guess what kind of day I was having today (hint: it's definitely a burger day). But I didn't just want a good burger. I wanted to find the BEST keto burger.
No matter where you're at in life, you should always make time to enjoy a burger. Especially a great burger. Doubly so if you cook for other people in your house. Burgers are easy to make, very customizable, and even the pickiest eaters seem to like them. In other words, burgers are one of life's greatest pleasures. How could you argue with that!
As far as making a keto burger, it's pretty easy. Are you ready? Step one: get rid of the bun. Boom. Keto burger. For many of you, it's as simple as that. But I'm difficult. I like big buns and… You know the rest. Luckily for us, there are some incredible recipes available that will make you forget any non-keto burgers (and buns) of the past.
Keto Burger Patty
It's safe to say that the patty is the most important part of the burger. You could have great toppings, a killer bun, sauce to die for, but if your patty is bad then your burger has no hope. Fear not, friends. These patties will have you crying tears of joy.
-Spend with Pennies
Are those angels I hear singing? Maybe it's just my taste buds begging for more of this burger. Jalapeno and cheddar is such an excellent combination, and filling a burger patty with these two definitely make it next level incredible.
-Home Made Interest
Has a burger ever been more popular than the Big Mac? Lucky for you, these little bite-size beauties will satisfy that craving in a heartbeat. AND they come on a stick. Everyone knows food tastes better with a stick, and these bites looks adorable too!
Spinach-Mozzarella Stuffed Burgers
-The Iron You
What's a super quick way to elevate your burger game? Stuff some tasty ingredients in it! This patty looks and tastes delicious with its lovely cheesy spinach filling. Make them for your next get-together, and you will be sure to wow your guests!
-Family Fresh Meals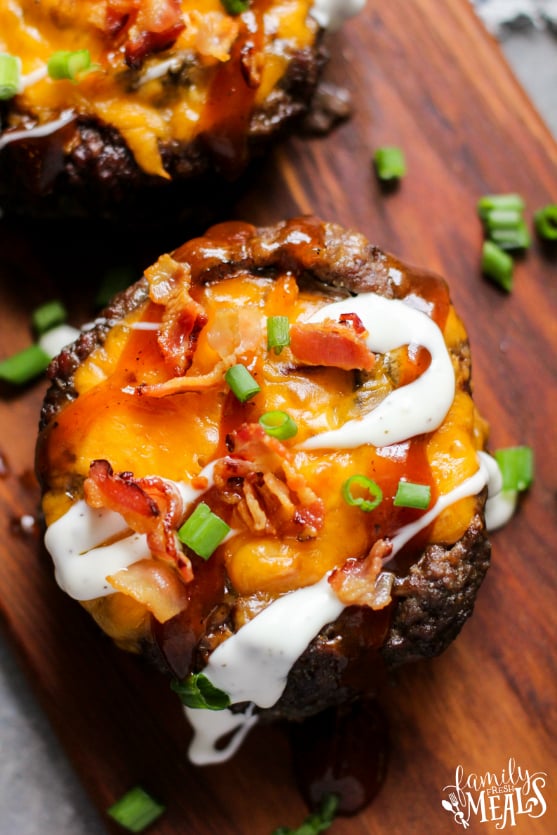 The first time I saw these, I thought I had died and gone to heaven. You've got everything you could need right there in your burger bowl. Load it up to your heart's desire and ask yourself how you lived without burger bowls for so long.
Keto Hamburger Bun
That's right, friends. Keto buns. A burger can fully be enjoyed without a bun, but they don't have to be. Seriously, you can drop the bun guilt forever.
-Keto Diet App
You cannot go wrong with these buns. They look like fancy gourmet buns, and they taste equally as wonderful. They're even topped with sesame seeds! I strongly suggest keeping this mix on hand for all future burger needs.
-The Big Apple Mama
There's a big chance you have the (FOUR!) ingredients needed to make these on hand right now. No running around trying to find a bunch of obscure items. Don't let the small ingredient list fool you though; these buns are impressive! The low calorie count also mean you can splurge on the rest of the burger.
-Kirbie's Cravings
Cauliflower is a keto saving grace. This magical vegetable strikes again in the form of these wonderful burger buns. This is an especially great option is you need something to hold your burger together and want a step up from using lettuce. Power up your burger with these babies and let the patty and toppings shine.
-Low Carb Maven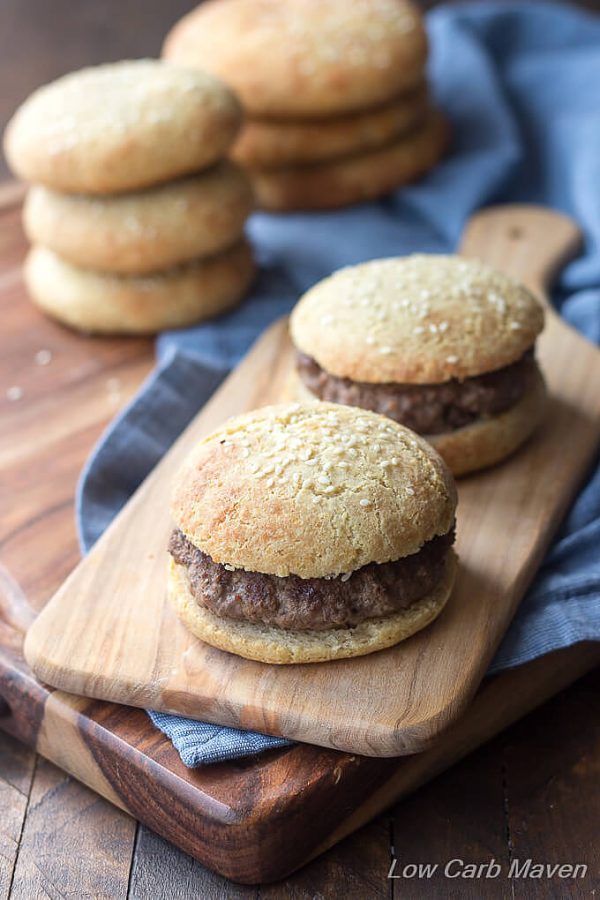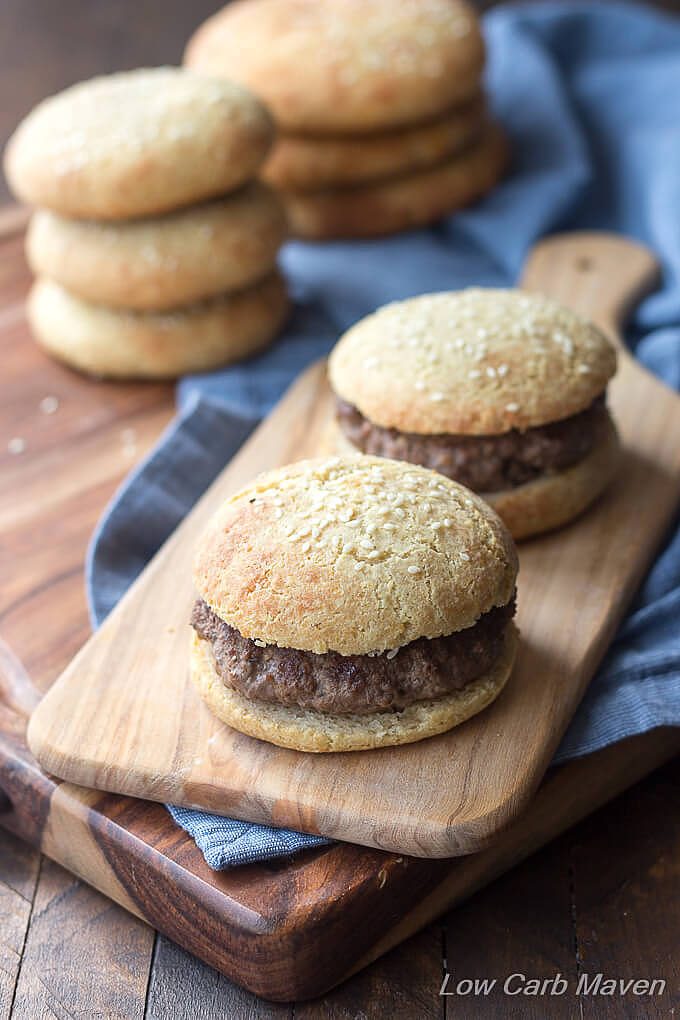 Lucky for all you burger lovers out there, these fathead buns exist. They are sturdy enough that you can get wild with filling your burger and not worry about the bun becoming a crumbled mess. And they're delicious. What more could you want!
Keto Burger Sauce
Personally, I think the sauce is where you can really help a burger shine. It's also the final step in creating the best keto burger you've ever tasted. Are you going for an All-American classic, or will you get a little crazy with flavor? Whatever your heart—and taste buds—desire, the sauce can make it happen for you.
Avocado Mayonnaise with Cilantro and Lime
-Ketogasm
Cilantro and lime is one of my absolute favorite flavor combos. Most of us probably think of tacos when this combo comes up, but it's time to change that. Your tacos might be jealous, but your burger will 100% thank you!
Roasted Red Pepper Garlic Aioli
-Peace Love and Low Carb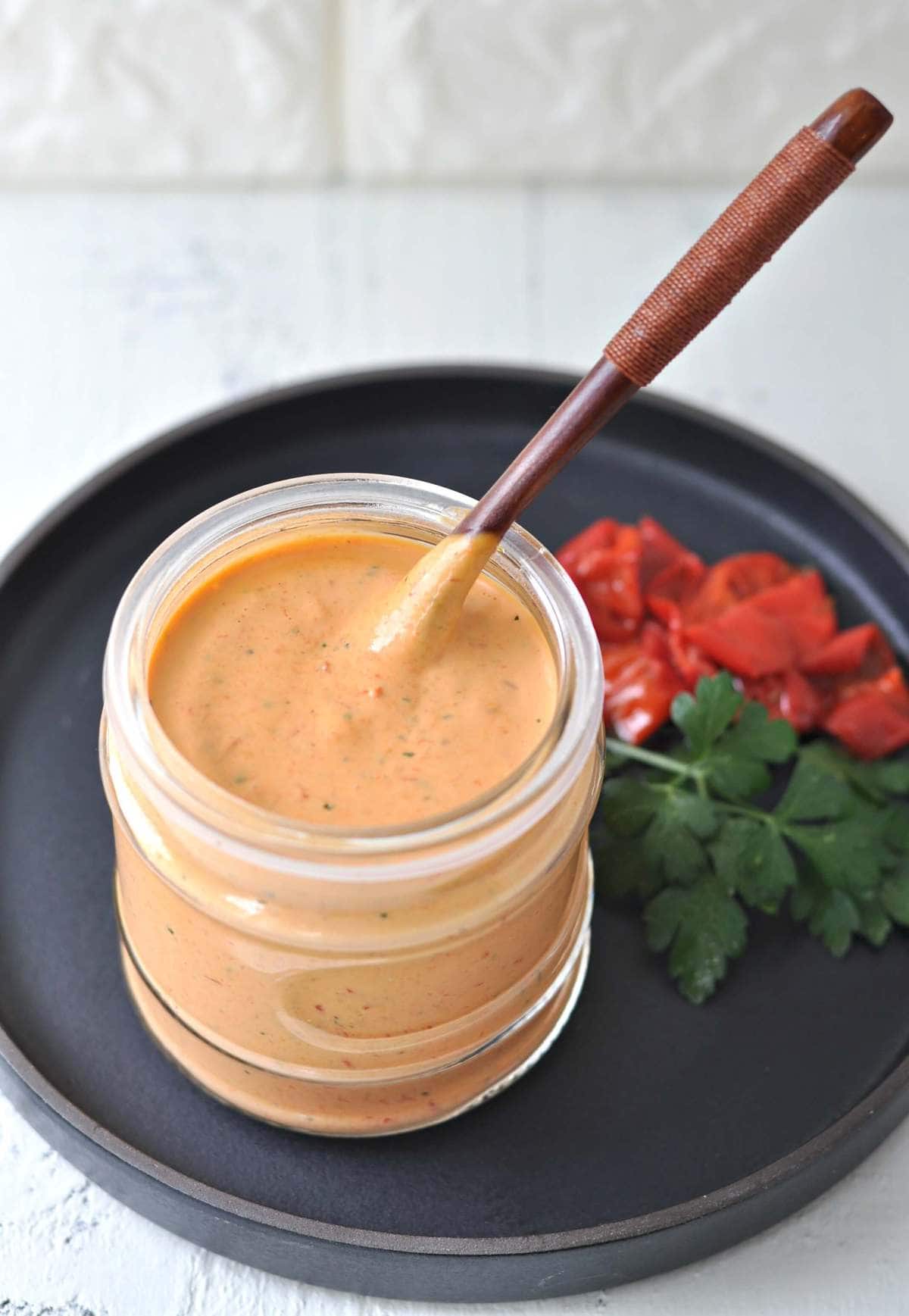 Just a reminder: you're supposed to put the aioli on the burger. I may have gone so far as to dip my burger in it as well, because I just can't get enough of these flavors. It is apparently frowned upon to drink the entire container, no matter how tempted you are. Believe me, after you taste this, you WILL be tempted.
-Wholesome Yum
Could we really evaluate the best burgers without mentioning barbecue sauce? You won't even remember the store-bought sugar-heavy BBQ sauces of your past once you try this. There's a chance you will want to bathe in this delicious sauce, but I recommend just enjoying it on your burger.
Low Carb Teriyaki Sauce and Marinade
-Mama Bear's Cook Book
A certain someone in my family is obsessed with teriyaki burgers, and this sauce has ensured they will never go without. Teriyaki is usually loaded with sugar, but not this! Now if only someone could find a way to make pineapple sugar-free.
Grab your lettuce, onion, and pickles (or fry up an egg!), and there you have it. The BEST keto burger! Enjoy!
Hi, I'm Tasha–nutritionist, recipe developer, and multi-published cookbook author.